Unite Your Asset Team. Make Better Wells.
Powerful Cloud Geosteering & Frac Software
ZoneVu is a pure cloud and browser-based drilling, geosteering, and completions software that automatically leverages, layers, and visualizes all data in real time.
And it's unlimited. The annual SaaS subscription price scales to your company's size and includes unlimited users – with zero feature up-charging. Try it for free.
Schedule a Demo
"We now have feedback throughout our teams that has allowed us to make material changes to our completions designs, and has assisted in the reduction of stage failures because we understand the rock we're treating better."

Greg DeRonde, Completions Engineer

PDC Energy, Inc.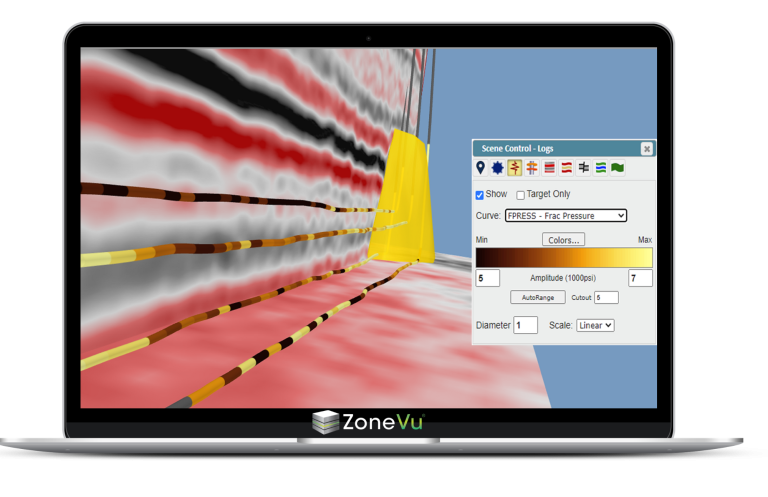 A Better, Integrated System.
ZoneVu will transform your organization with a geology-lead system that improves communication and collaboration between every department.
Better, easier communication between drilling, geology, and completions.

Stay ahead of drilling and geosteering hazards with ZoneVu Alerts™.

Prevent completions stage failures with ZoneVu Frac™.

Perform asset-wide comparisons through ZoneVu's centralized cloud database.

Easily merge newly acquired assets into your existing datasets.

Share live geosteering interpretations quickly, with less effort.

Fast & easy access to your latest and greatest data for every team member.
Do more with less and enjoy a better work-life balance. 
Learn more
"ZoneVu's RigStream™ is my favorite implementation of WITSML in any geosteering software."

Large Midland Basin Operator
Data Automation:
Saves Time & Effort.
ZoneVu automates the tasks a computer should do, letting you do the high value work a human should do.
Reduce sliding and out-of-zone drilling with auto-normalized and updated rig data in geologic context, in real time.

Evade geohazards and improve geosteering interpretations with auto-updating 3D seismic depth volumes.

Eliminate manual geosteering data loading errors.

Limit manual data import/export with a two-way API.

Save time and effort with a spatially aware system that auto-converts datums.

Automatically integrate QC'd rig survey data in real time from vendors like SuperiorQC, MagVAR, DigiDrill, and more.
Learn more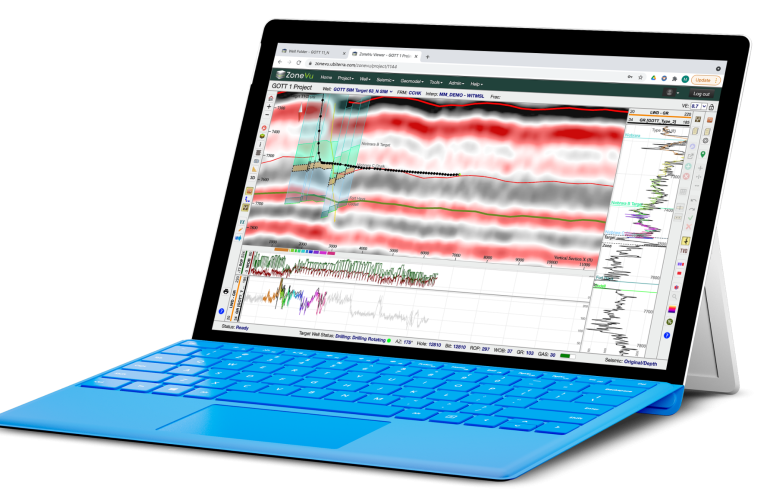 "Our technical staff spends too much time hunting for, cleaning, and converting data in Excel. We need to spend our time on things that directly impact production and our bottom line."

ZoneVu is THE Solution for that.
Unlimited users.
Unlimited features.
Our annual SaaS subscription model provides you with all the features for geosteering and completions in one package, at one price.
Every asset team member can collaborate in real time without having to juggle licenses or pay for additional functionality. That's the way it should be.
Contact Sales
Slide less, drill faster.
ZoneVu lets your operations geologists accomplish more with less effort.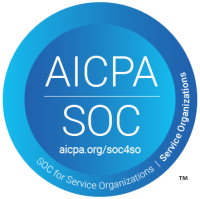 ZoneVu® is trusted by
Operators & Geosteering Contractors
Our client reference list is available upon request.